Revolutionise your
Social Media

presence!
Social media has become an integral part of business marketing in today's digital age. We recognise the importance of a strong social media presence for businesses. That's why we offer comprehensive social media management services that help you build and maintain a strong online presence, and effectively connect with your target audience.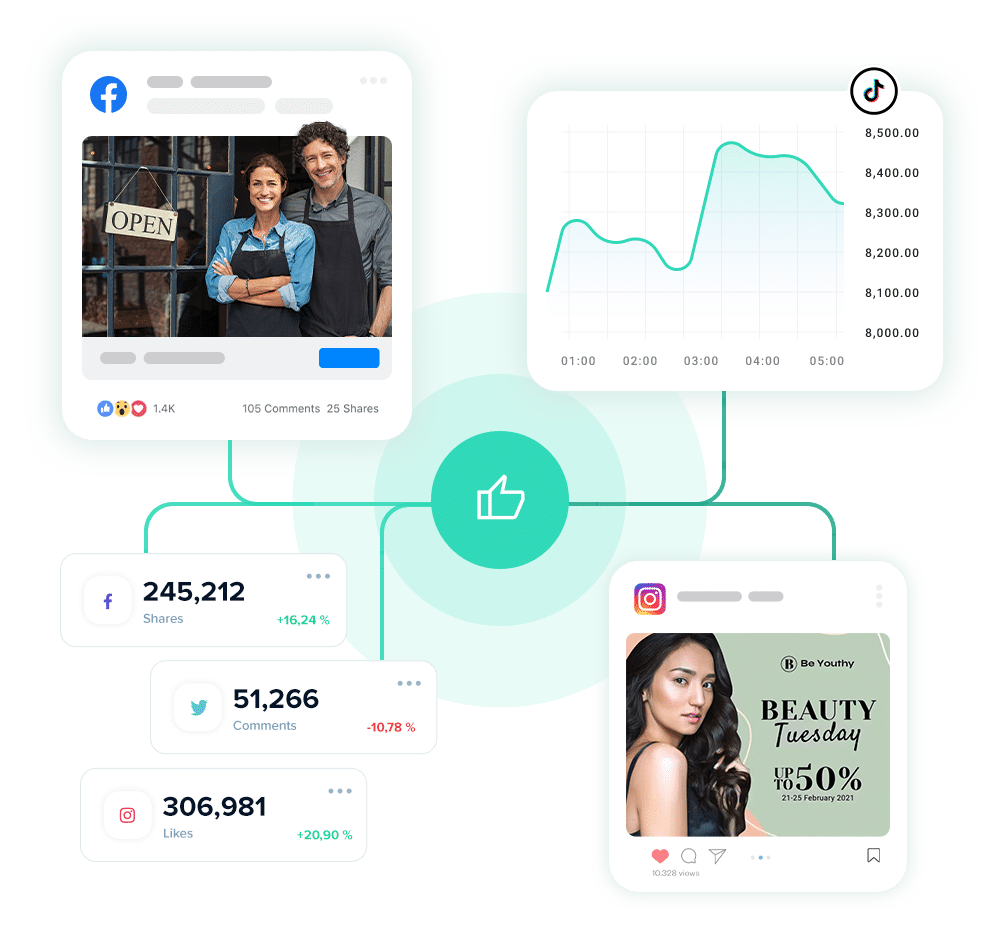 Social media is a powerful tool

that let's you stay ahead.
Social media has become an integral part of any business's marketing strategy. With billions of active users across various social media platforms, it offers a unique opportunity to connect with customers, build brand awareness, and increase sales. Social media enables businesses to create meaningful relationships with their target audience.
Strategy & Planning
Our social media experts work with you to develop a customised social media strategy that aligns with your business goals. We conduct research and analysis to identify your target audience and develop a content plan that resonates with them.
Content Creation & Distribution
We create high-quality, engaging content that's tailored to your brand and target audience. Our team of designers, writers, and marketers work together to develop content that speaks to your customers and drives engagement.
Community Management
We manage your social media communities by monitoring and responding to comments, messages, and reviews. We also help you build relationships with influencers and brand ambassadors to increase your reach and credibility.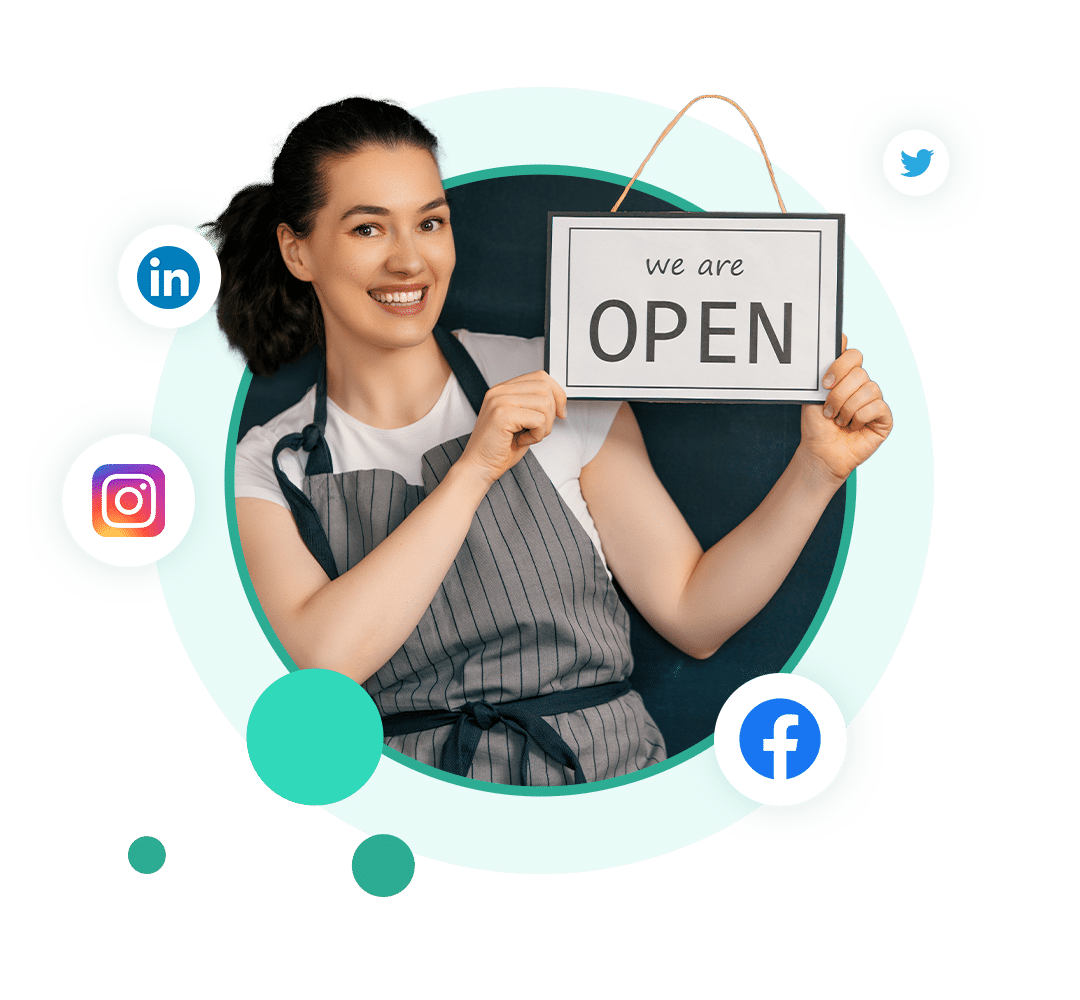 Effective Social Media Campaign Management
We have experience managing social media for businesses of all sizes, across a variety of industries. Whether you need help with Facebook, Instagram, Twitter, or any other platform, we've got you covered.
Our social media management services are designed to be flexible and scalable, so we can tailor them to your specific needs and budget. We also offer training and consulting services to help you build your own social media team and strategy.
Our Social Media Services Include
Brand Voice
This is our speciality. We know what it takes to give your business a personality on social media.
Copy Writing
If social media is the blood that courses through our veins, then copywriting is the heart that keeps this creative machine going.
Collaborations
We believe in the power of collaboration. We are constantly introducing our clients and partners to one another, opening the doors to new opportunities.
Content Graphics
From Instagram stories to advanced LinkedIn lead campaign collateral, we do it all.
Affordability
We pride ourselves on offering world-class service at pricing that is tailored to the unique needs of each client.
Transparency
The sky is the limit, but we won't make any promises we can't keep ensuring longevity in our partnerships.
Need answers?
Frequently asked questions
Do you have more questions about our solution?